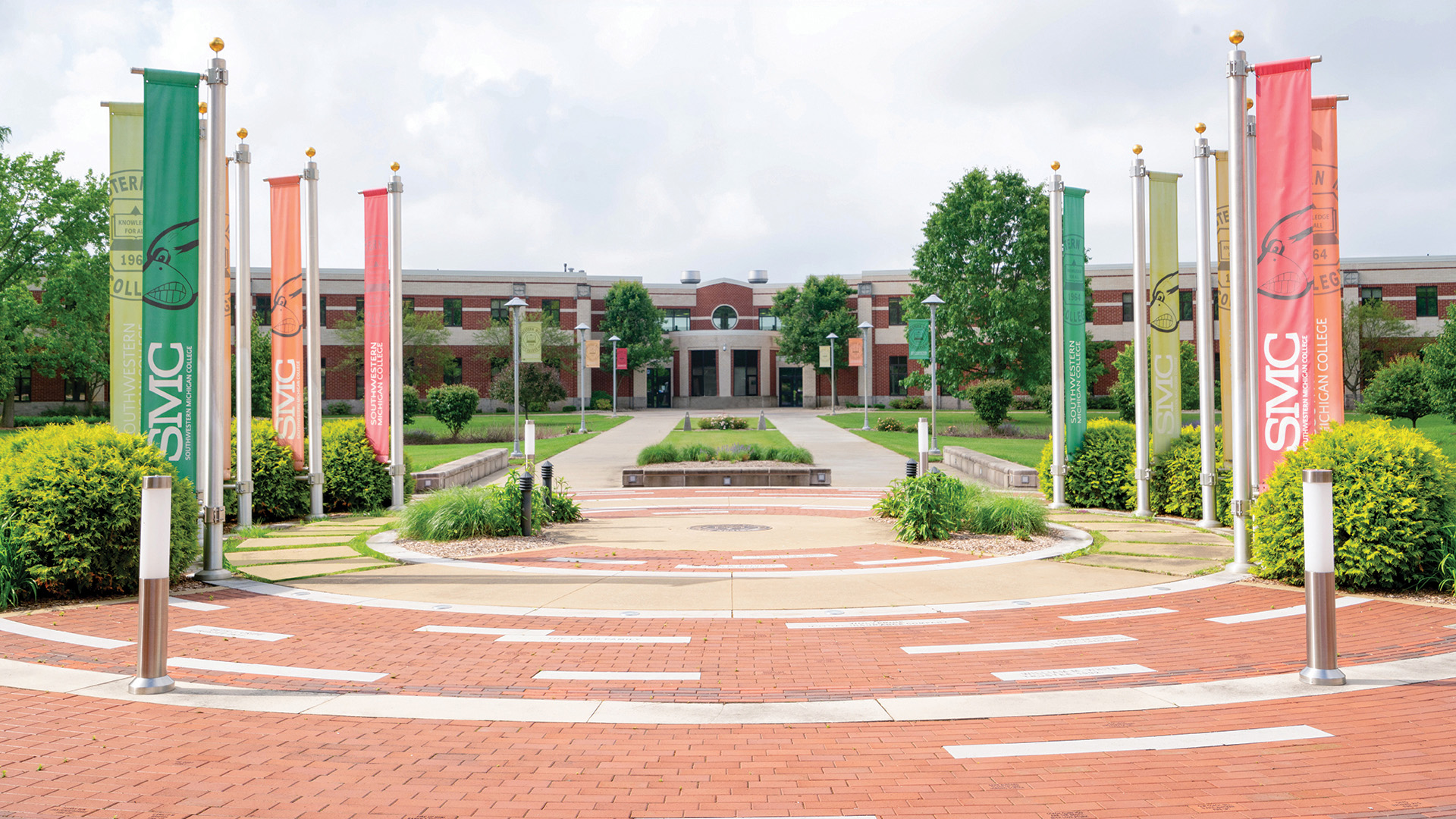 Angeline Boulley Traces 37-Year Path from 'Spark' to Publication
Published on October 15, 2021 - 3 p.m.
Angeline Boulley's first novel, Firekeeper's Daughter, debuted at No. 1 on the New York Times' bestseller list in April. By August, Time magazine named it to the chronological "100 Best Young-Adult Books of All Time." Louisa May Alcott's Little Women (1868) tops that list.
Firekeeper's Daughter is being adapted for a Netflix series by Higher Ground, Barack and Michelle Obama's production company. Boulley learned Reese Witherspoon selected it for her YA book club while checking out at Walmart, somberly buying supplies for her 80-year-old father's COVID-19 quarantine. He recovered, but it made for an "emotional rollercoaster."
Boulley, 56, spoke at Southwestern Michigan College on Oct. 14 as part of the Academic Speaker Series in partnership with the SMC Diversity Committee, Native American Club and Pokagon Band of Potawatomi. "If book one was 'indigenous Nancy Drew,'" she said, "book two is 'indigenous Lara Croft.' Instead of raiding tombs, the main character is reclaiming ancestors from the hands of private collectors to bring back home. In one of her heists, things go very wrong."
When a book lands with a huge impact after being nurtured for 37 years from the "spark" of an idea Boulley had as a senior at New Buffalo High School, what does she do for an encore? Her two-book deal gives her just 10 months to write instead of 10 years.
Firekeeper's Daughter is "dressed up like a mystery thriller, but at heart is about a young person claiming their identity and finding their place in their community. I hope it makes people hungry for more stories by indigenous authors. With 574 federally-recognized tribes, there is no 'Great Native American Novel.' We are not a monolith. Every tribe has its own history, culture and dialect. There's so much diversity."
As easy as she makes publishing look to outsiders, from her perspective, "When you come from a community that's part of you, I knew that for the size of advance I got and the marketing budget the publisher put behind my book, if it didn't do well, it would be a very long time before another big-five publisher took a chance on an unknown Native writer. I hope it shows publishers that a book by an ordinary Ojibwe girl can be a literary, critical and commercial success because there are so many phenomenal writers out there. One of the best perks about being an author is meeting other authors," such as Cherie Dimaline (The Marrow Thieves).
Boulley, an enrolled member of the Sault Ste. Marie Tribe of Chippewa Indians who formerly directed the Office of Indian Education at the U.S. Department of Education in Washington, recalled a friend trying to fix her up with a "new guy" at another high school, but he didn't play sports and hung out with partiers, so "I never met him."
But at the end of the school year, her friend reported, "There was a huge drug bust and it turns out the new guy was an undercover cop there to find out who the suppliers were."
"Romantic me thought, what if we met and liked each other," Boulley said. "Realist me thought, what if it wasn't that he liked me, but he needed the help of an ordinary 18-year-old Ojibwe girl?"
After graduating from Central Michigan University, Boulley's career in Indian education began with Mount Pleasant's Saginaw Chippewa tribe. Once in an interview, Billy Joel said he dreamt in music, and one of Boulley's students dreamt in jingle dance dress designs. "I dream in stories," Boulley realized. "I guess I thought everybody did. Character arcs, subplots, twists. I think I was a born storyteller" who began writing at 44.
"What if this young person was gifted in science, chemistry and math, but she also knew cultural teachings, traditional medicines and the language? She would be ideal to help with an undercover investigation to try to protect her tribal community," Boulley said.
"It took me 10 years to finish a draft I felt confident enough to pursue an agent," said Boulley, whose social media channels include TikTok. "I tweeted my pitch and got an agent within two weeks. I'm very much an outlier because it usually doesn't happen like this — multiple offers of representation and a rumored seven-figure deal. I haven't met the Obamas yet, but I'm sure I will.
"There were eight production companies interested. One reason I went with them was I wanted not just Native creative talent in front of the camera, but in the writer's room and at every production stage. When you sell rights for film or television, you give up a lot of control, but you do control who you do business with. I knew Higher Ground would be quality, and that we share core values."