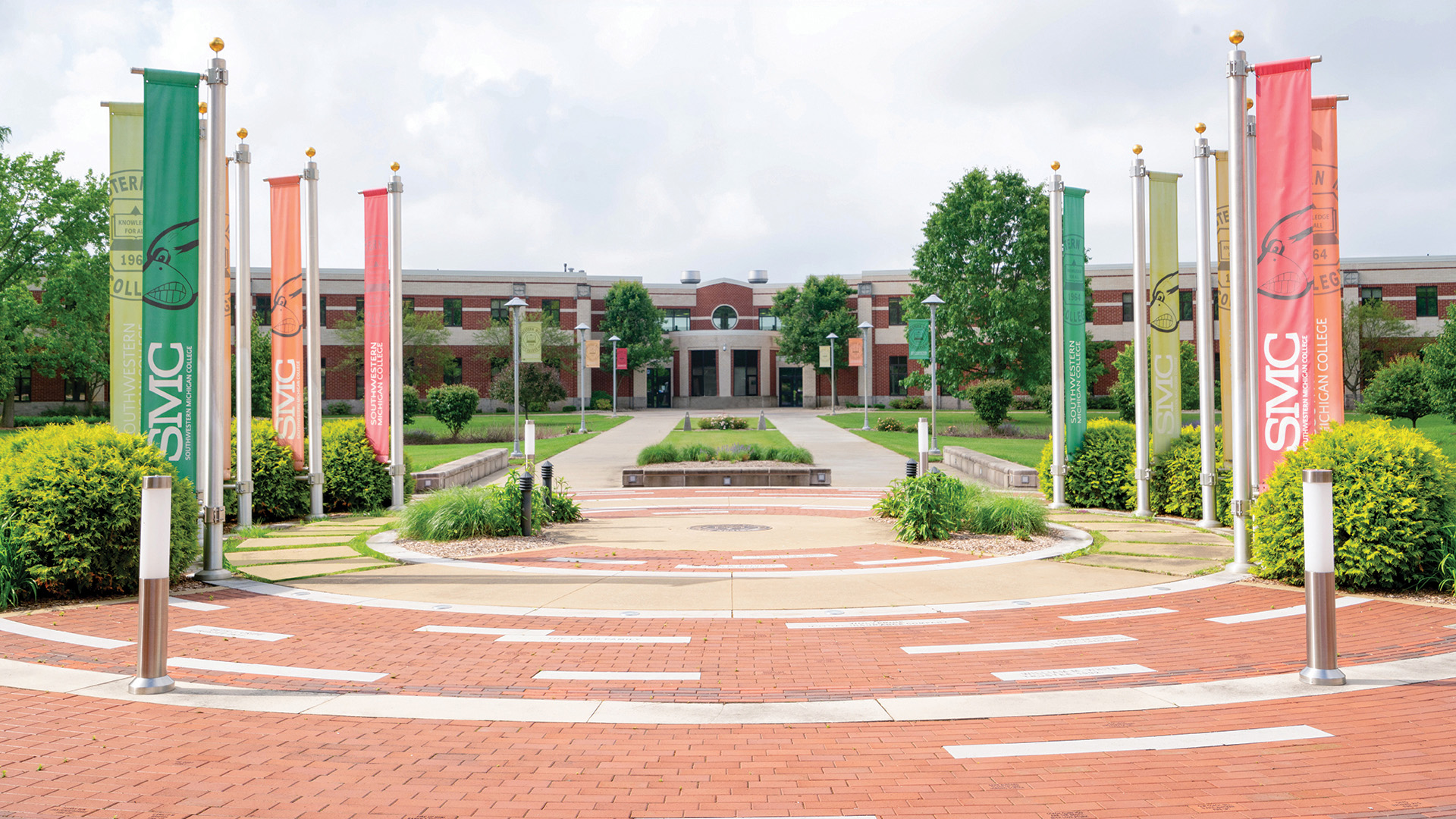 Bosch Renews Grant Funding SMC Summer STEM Camp
Published on January 14, 2022 - 3 p.m.
This year marks the 10th anniversary for Southwestern Michigan College Science, Technology, Engineering and Mathematic enrichment activities. STEM evolved from a student club to summer camps underwritten by the Bosch Community Fund serving hundreds of Michiana elementary students.
"Elementary STEM Camp has been a huge success," Professor Andrew Dohm said.
In February 2012, Dohm's alma mater, Michigan Technological University, brought Mind Trekkers to perform for 500 students. Mind Trekkers is a cavalcade of fun activities demonstrating complex principles, such as vortexes, magnetism and friction.
STEM Camp's hands-on activities stress problem-solving, collaborative teamwork, critical thinking, communication and creativity.
"Mind Trekkers is the event that started the student STEM initiative at SMC," Dohm said, reflecting on the receipt of Bosch's eighth grant, which in August is expected to allow the first in-person STEM Camp since 2019. That camp "sold out."
"Wonderful corporations like Bosch are willing to support STEM," Dohm said, making the camp free to participants.
"We did our own 'road shows' a couple times at Eagle Lake Elementary, at least once at Eastside Connections school in Niles, a few times at Northpoint Elementary's Science Night in Granger and at an ice festival in Dowagiac," Dohm said. "We assisted the Mind Trekkers at Gull Lake Science and Engineering Festival. We started hosting school groups here on campus. Eastside Connections came multiple times, and there was an elementary school from Elkhart. We also appeared at Campus Bash."
Dohm and Associate Professor of Mathematics Mark Pelfrey, co-founder of SMC's Honors Program, were joined at one of those early road shows by eight students who guided four classrooms through five stations of experiments.
A post-Halloween pumpkin belching foam put the show in show-and-tell. So did conjuring crystal balls out of thin air, mind-reading and shrink-wrapping second- and third-graders. Today's tactile students prefer hands-on to lectures, so that's how they packaged presentations.
"I'd love for the college to be the hub of STEM activities and plant that seed early that we are a resource," Dohm said. "The club component didn't work as well as just soliciting volunteers from my courses," such as Creed Roschyk, the Granger junior awarded the 2021 SMC Math-Science Appreciation Award for a high school student or returning student planning to continue at SMC.
Roschyk is spending his senior year studying in Germany through the Congress-Bundestag Youth Exchange program. He wants to obtain a mechanical engineering degree, then go to medical school to become an orthopedic surgeon.
SMC pivoted from high school robotics camp to STEM Camp for students entering grades 4-6 in 2017. Four workshops — one per letter — were attended by more than 200 students from Bangor, Battle Creek, Berrien Springs, Bristol, Cassopolis, Coloma, Covert, Decatur, Dowagiac, Edwardsburg, Elkhart, Hartford, Jones, Kalamazoo, Lawton, Marcellus, Mattawan, Milford, New Paris, Niles, North Liberty, Parchment, Portage, South Bend, Stevensville, Three Rivers, Vandalia, Vicksburg and Watervliet.
"It's a great age to tap because of their excitement," said Dohm, who taught engineering by designing roller coasters from ball bearings and plastic tubing. He holds a mechanical engineering degree and worked as a Chrysler Corp. production supervisor before joining SMC.
"Real engineers face problems. They identify constraints and come up with a solution," Dohm said.
In 2018, he assigned budding engineers to design a scaled-down Curiosity, a $2.5-billion, car-sized rover launched in 2011 as part of NASA's Mars Science Laboratory mission.
Dohm's "astronauts" were marshmallows in plastic cups. Teams were tasked with building a lander to cushion capsules dropped from a meter above the table using a kit of tape, straws, mini-marshmallows, a cardboard square and folded index cards.
That summer students rotated from the William P.D. O'Leary Building chemistry lab, where they concocted colorful slime from baking soda, glue, contact solution, glitter and food coloring, to the Barbara Wood Building computer lab to explore 3D printing and drones.
"We had three great years before COVID," Dohm said. "COVID threw a monkey wrench into our plans recently, but we were still able to accomplish some things. The 2020 grant funds went to purchase instructional technology for instructors to use for remote instruction and/or in the classroom. We purchased some two-in-one laptops and some write-on tablets; 2021's funds went to purchase at-home science kits from Steve Spangler Science. I'm optimistic we will be able to offer our in-person camp again this year."
Bosch Community Fund, a U.S.-based foundation, has awarded more than $20 million in grants to various 501(c)(3) organizations and educational institutions. The BCF focuses primarily on enrichment of STEM education and advancement of environmental sustainability initiatives.