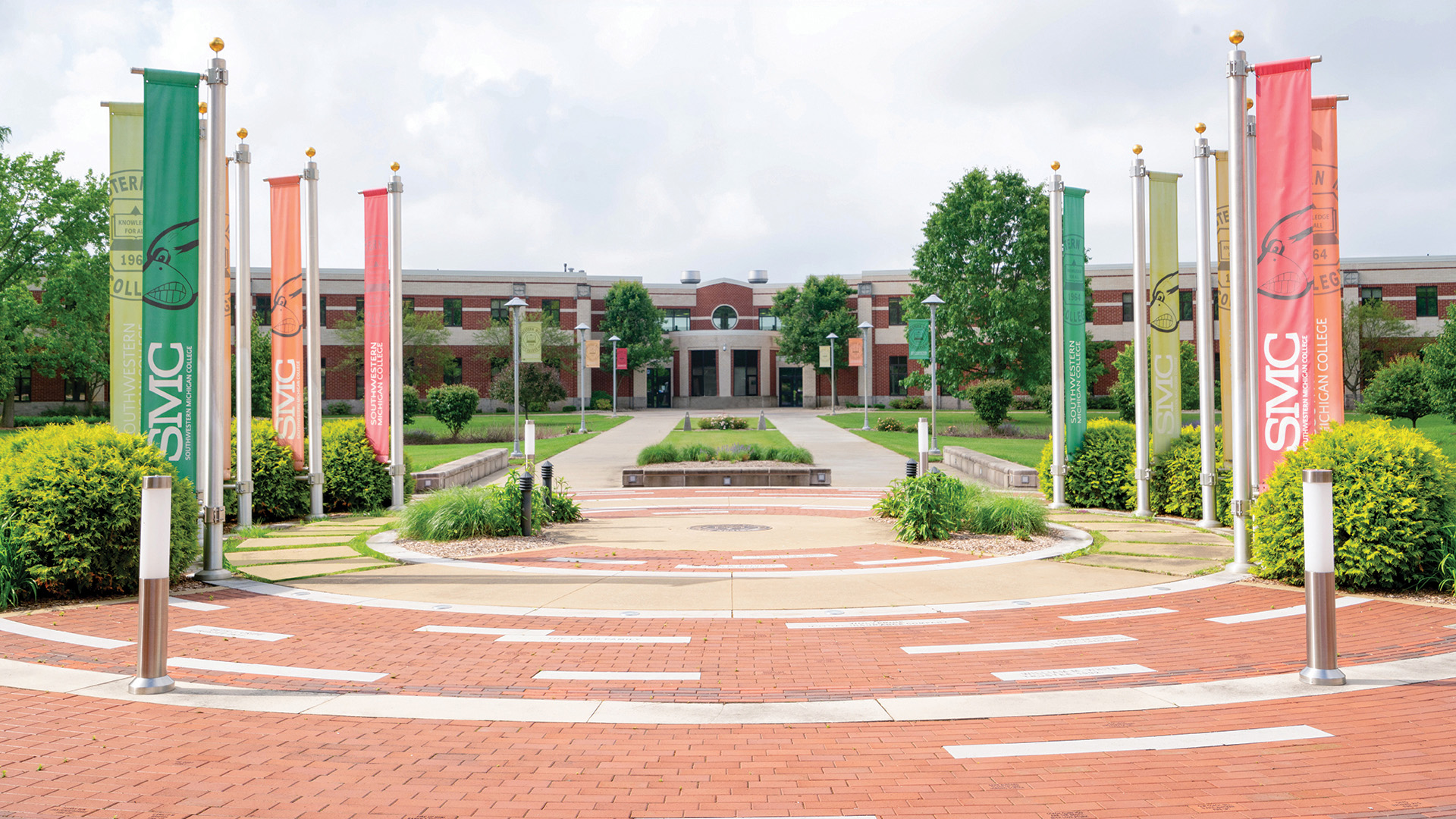 Coach, Runners Reflect on SMC Cross Country Comeback
Published on November 18, 2021 - 12 p.m.
Fifty years after Southwestern Michigan College went to the National Junior College Athletic Association (NJCAA) cross country championship for the first time, the Roadrunners returned Nov. 13.
In 1971, SMC, in its fourth cross-country campaign and fresh from its first state title, finished seventh. In 1972, SMC came in eighth. In 1973, 1974 and 1975, SMC reeled off three of five eventual national titles (1978 and 1981 also).
The 2021 band of birds achieved 22nd (men) and 23rd (women) in the first year coming off a 25-year hiatus.
"It was a long weekend," said Head Coach Zac Sartori, up at 3 a.m. for Friday's flights from South Bend through Charlotte, N.C., to Richmond, Va.
Bailee Shambaugh, Mishawaka, and William Westphal, Cassopolis, flew for the first time. When her family went to Florida, they drove, "so it was fun traveling with my teammates. The first plane was much smaller than expected. I expected it to be huge, like in movies. The second plane was a lot bigger. Being at the hotel with teammates reminded me of high school when we went to state for track, with down time to hang out or sleep."
"I'd like to run on one of those" moving airport sidewalks, Westphal said.
Recalling her high school coach's advice, "do your best, but have fun," Shambaugh "tried to put that toward nationals. I kept telling everyone that."
After Saturday's meet, they ventured into Richmond, the Civil War capital of the Confederate States of America, and experienced a street fair with craft vendors and live music.
"It was fun," she said. "They were selling crystals, candles, and one guy was painting live in front of everybody. We looked at architecture, then came back to the street fair. There was a concert going on with a woman singing who was pretty good. I thought Richmond would feel like Chicago, with big buildings, but it's smaller, with brick streets. An older building with arches had architectural flowers inside that were beautiful. It was cool walking around without parents, exploring with friends."
They visited the Shockoe Slip neighborhood, a downtown dining hub with Southern-style restaurants and barbecue joints tucked down narrow alleyways and in former warehouses.
Virginia's terrain resembles Michigan, so "I felt like we were still here," Shambaugh said.
"As we drove around, taking in the scenery, with a lot of farmland and trees changing color," Sartori said, "they kept (reminding themselves), 'This isn't Michigan.' "
Heading home, the Roadrunners passed through Chicago's O'Hare International Airport. When their flight to South Bend was canceled due to an early winter blast, they rode a bus for the last leg.
Week in and week out, Ava Hart and Shambaugh paced the women. Shambaugh for five weeks logged consistent times between 21:44.5 and 21:50.2.
"Ava's motivating me to get into the gym and do some cardio and lifting, but I want to take a week off and sleep in a few days," she said. "I'm better friends with Ava than I expected. She's my go-to. I'm definitely going to keep mileage consistent over the winter. I want to be faster next season and break my high-school PR, 20:46. That's my big goal because I expected more out of myself this season."
Shambaugh remains interested in nursing. "In May, I take the test to get admitted because it's very competitive. If I don't get in, I'll switch to automotive. My dad's a mechanic."
Vanessa Crisenbery, Coralynn Hellenthal, Abby Lee and Alec Saylor graduate.
"Vanessa ran her lifetime personal best (23:16.9 after 24.02.1 at regionals)," Sartori said. "That was big." Pole Green Park "was a flat, fast course. Especially on the men's side, we got out fast. They hit the first mile together, the first time I saw that all season."
Alec Saylor (28:57.6), Kelsey Brown (29:18.7) and Ethan Saylor (29:20.5) led the men, who also included Levi Hall, Robert "Buster" Ward and Alex Blanton.
"Nationals were a different ballgame, that's for sure. There was a lot of wind," said Westphal, one of the Three Amigos from Cassopolis with Ward and Ben Gillesby. "I rounded one corner and it was like running into a semi truck."
"They ran like champs," Sartori said. "I'm proud of everything they did. They competed and put themselves in good positions to do well."
Westphal credits "running better in heat" to leading the team Sept. 17 at the ONU Tiger Invitational in Illinois.
"When you wrestle for six years, training in a hot room, you get used to it," said Westphal, interested in criminal justice. The trio remains close and still hangs out together, although their circle widened to accommodate teammates turned friends.
"A lot of tight bonds formed this year," Sartori said.