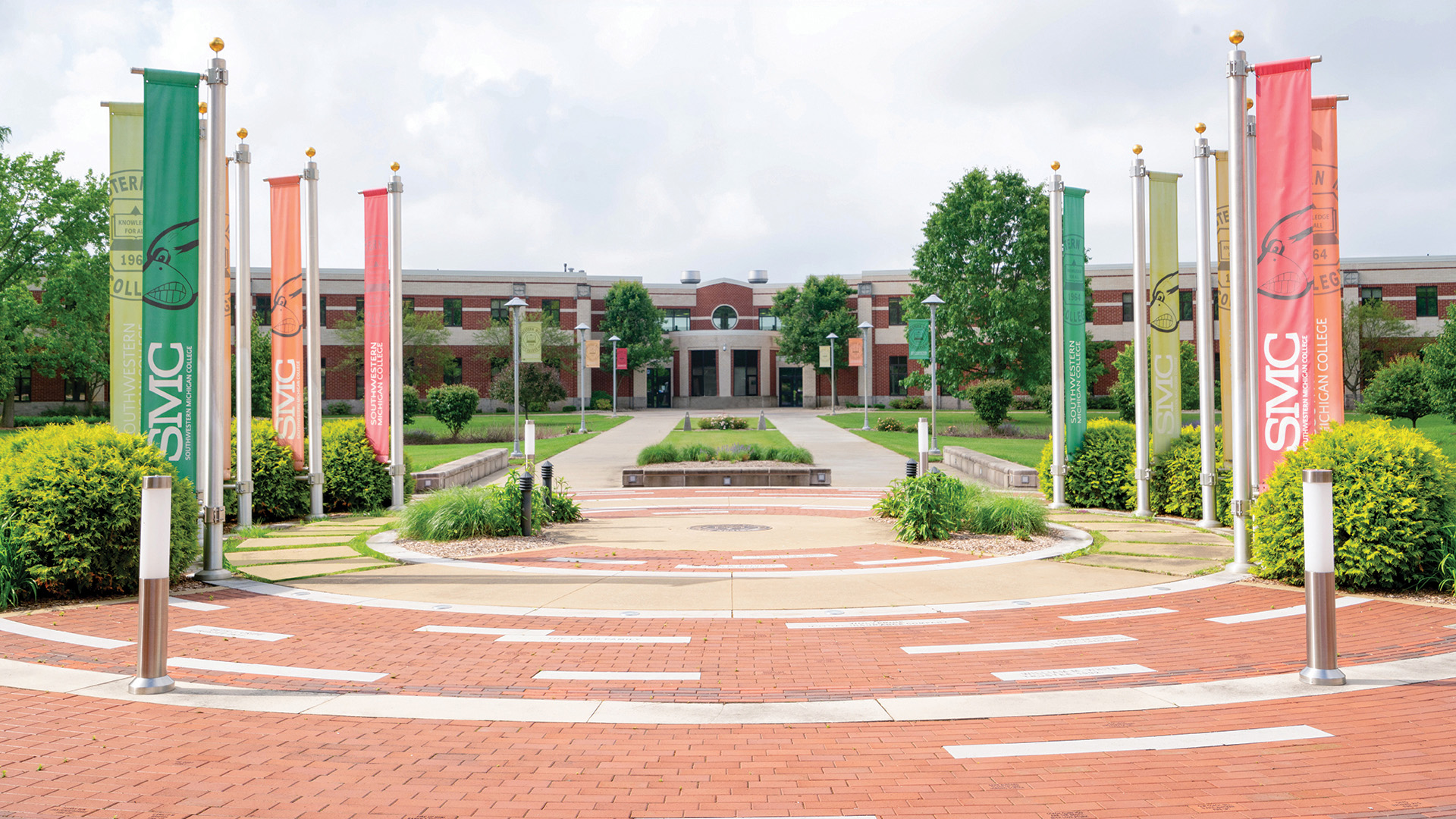 Dowagiac Dedicates Police Station to George Grady
Published on August 25, 2023 - 10 a.m.
Dowagiac dedicated the George L. Grady Police Station in City Hall Aug. 24 to Southwestern Michigan College's 2021 inspiration for its Grady Scholar leadership-development program.
Grady is believed to have been the first Black police chief in the United States 58 years ago on Aug. 16, 1965 — 102 years after President Abraham Lincoln signed the Emancipation Proclamation.
Grady (1933-1977) was born in Dowagiac and enlisted in the Navy as a diver after high school, serving in Korea.
He joined the Dowagiac Police Department as an officer in 1955 and was promoted to sergeant in 1959. He was named Dowagiac Police Officer of the Year in 1962. Mayor James Mosier called Grady one of the finest officers in the nation.
Grady served as chief for nine years, until 1974. He was just 44 when he died of a heart attack.
His widow, Cynthia, and their three children, twins Dennis and Deborah, and Ronald, all attended the outdoor ceremony adjacent to City Hall. Mayor Donald Lyons unveiled a bronze plaque.
Speakers included one of numerous law enforcement professionals who launched careers under the tutelage of Grady, retired Grand Rapids Police Chief Eric Payne.
Dennis retired from the Michigan State Police, as did 1975 classmate Randy Pompey. Retired Sheriff Joseph Underwood, traveling in Ireland, started with the DPD. Current Cass County Sheriff Richard Behnke attended, as did Berrien County Sheriff Paul Bailey. U.S. Sen. Gary Peters sent a tribute recognizing Grady's "historic service."
"This momentous moment is a great day for Dowagiac, and for sharing stories you never know how far will reach," said City Manager Kevin Anderson, master of ceremonies.
Grady's appointment made headlines across the country, including Alpena, where Anderson's father taught social studies. Anderson was 5, but his dad remembers the story.
Dowagiac Area History Museum Director Steve Arseneau provided context for Grady's groundbreaking accomplishments from research done for Michigan History magazine.
"The community has always known George Grady was the first Black police chief in Michigan history," Arseneau said. "What was unknown was where he fit into the national story. In 1879, former slave Stephen Bates was elected sheriff of Vergennes, Vermont, and continued to be elected until his 1907 death.
"Many people may not know that by the early 1900s, Cass County had established itself as home to the largest Black population in Michigan outside of Detroit and Grand Rapids."
"While many schools were integrated, there were still Black neighborhoods in parts of town and racism existed, perhaps less visible here in the North because Jim Crow laws in the South made it so obvious, but there were unspoken rules that let people of color know where they were not welcome."
"This is the situation George Grady walked into," Arseneau said. "Serving as a deep-sea diver in the newly-integrated armed forces likely prepared him for his calling as the first Black police officer in his hometown in 1955, which saw the rise of Martin Luther King Jr. as he and others led boycotts and protests."
The Kalamazoo Gazette editorialized about Dowagiac's "leap of faith": "We'll be happier when the day comes — and it will — when the appointment of a Black person to a key post in government or business will be taken for granted as only a recognition of merit, and when newspapers do not feel it is so unusual that attention is called to the color of the appointee's skin."
Payne grew up on Lowe Street, three-tenths of a mile from Grady's, capping a 32-year career by becoming Grand Rapids police chief in 2019.
"Dowagiac will always be home," Payne said. "I was fortunate enough to be able to appoint the first female deputy chief. I want the day to come when people are given positions for what they accomplish, not because of their race or sex."
Public Safety Director Steve Grinnewald said members of his 175-year-old department "have our period of time to make it better. We will all leave our mark on this department and this community in our own way. Chief Grady also changed the world. I never met Chief Grady. I was 9 when he passed away, but I've worked with officers who did. Some are here today."
Lyons, Dowagiac's longest-serving mayor, praised the way Grady "dealt with the inherent systemic racism of our society, as well as the overt racism of that time. George Grady showed that one man with fortitude and courage can inspire others to continue to fight against the poisonous forces of racism. The one thing we can never afford to do is to give up that fight."