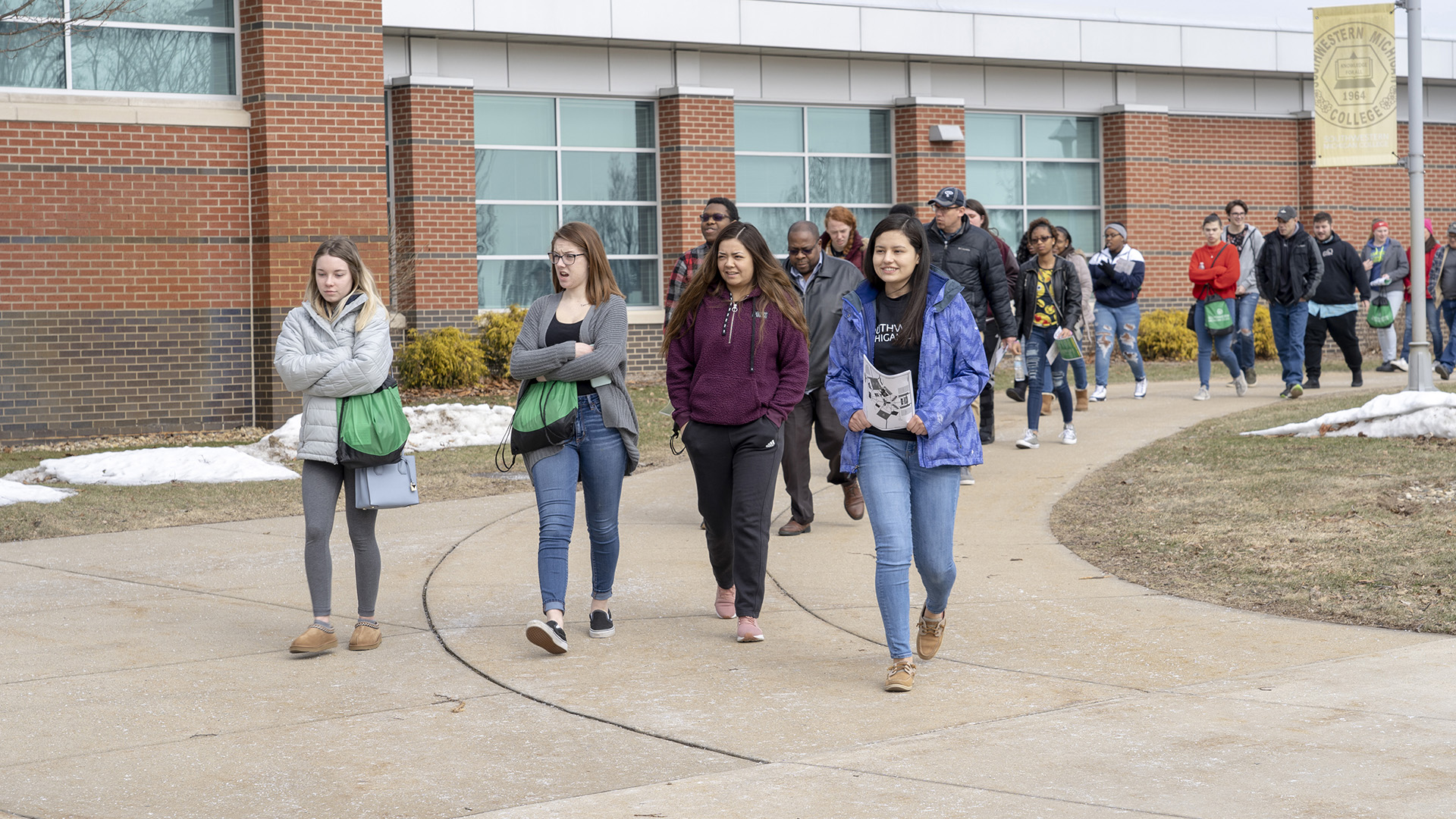 Tour Options
Campus Tours
We love showing off our big, beautiful campus, residence halls, and academic facilities.
Schedule a tour and let us show you around.
Virtual Tour
Don't want to wait to see campus?
2022-23 Admission Events
Open Houses
September 28 and March 15
Bring your family and see everything SMC has to offer. Meet professors, learn about our degrees, and tour campus.
Housing Info Night
December 7
Tour our residence halls with private bedrooms. Meet the housing staff, learn about campus life, and get all your questions answered.
Career and Program Exploration Days
Come for a deep dive into the programs that interest you and learn about career options.

October 7 Sawdust Day (Construction Trades)
November 11 Nursing, Health Services, and CJ Day
December 2 Business, IT, Sports Management, and Graphic Design Day
February 3 Welding and Robotics Day
Junior Bash
May 19
Calling all 2024 grads! This day is for you. Learn about SMC and explore the careers you can begin with a degree from SMC!
Questions about any of these events? Call Admissions at 269.783.2135 or email enrollment@swmich.edu.
Roadrunner Reveal Camp for Juniors and Seniors
July 13-14
Want to know what it's like to be an SMC Roadrunner? Come spend 24 hours with us. We'll give you a glimpse of the things you'll see and do as part of our exciting college community.
This is a free camp for juniors and seniors. For more information or to register, click here.