Learn More About Housing
Watch for a video overview of housing at SMC.
Take a 360° Tour of the Residence Halls
The Backyard, a spacious grassy area between the residence halls. It's the perfect place for lawn games and cookouts.
A look inside a bedroom in the residence halls.
Each four-bedroom suite has a commons area with a full kitchen and living room.
Private Bedrooms
You don't have to worry about snoring roommates or their late-night study habits. All students get their own private bedroom accessible only by private key-card entry.
Living Area
The spacious living area in each suite is great for hanging out with your roommates or hosting small get-togethers.
Full Kitchen
Each suite has a full kitchen, which includes a refrigerator, oven, microwave, and dishwasher.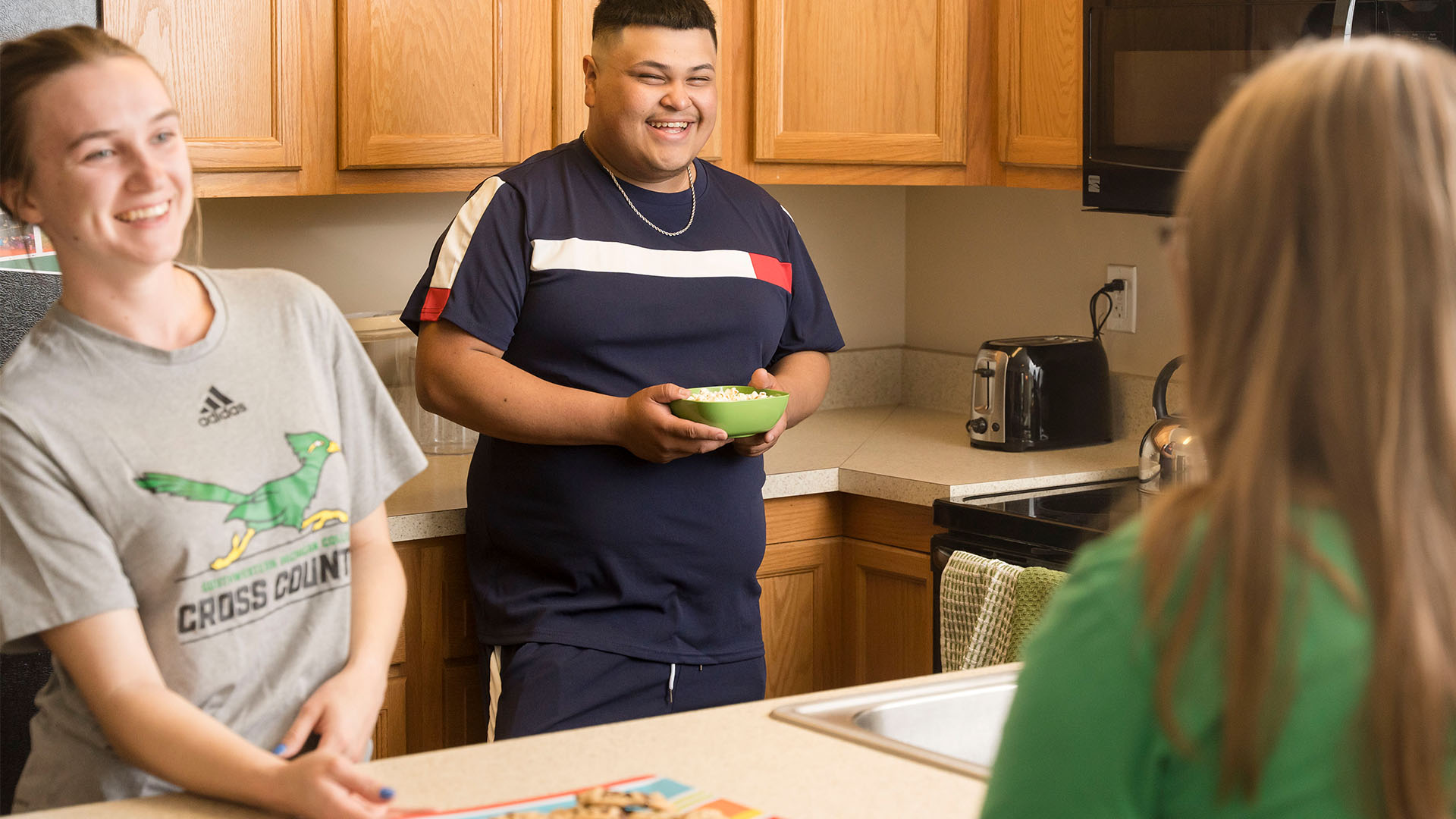 Bathroom
Communal bathrooms are a thing of the past! Each four-bedroom suite has two bathrooms, one with a tub and the other with a shower.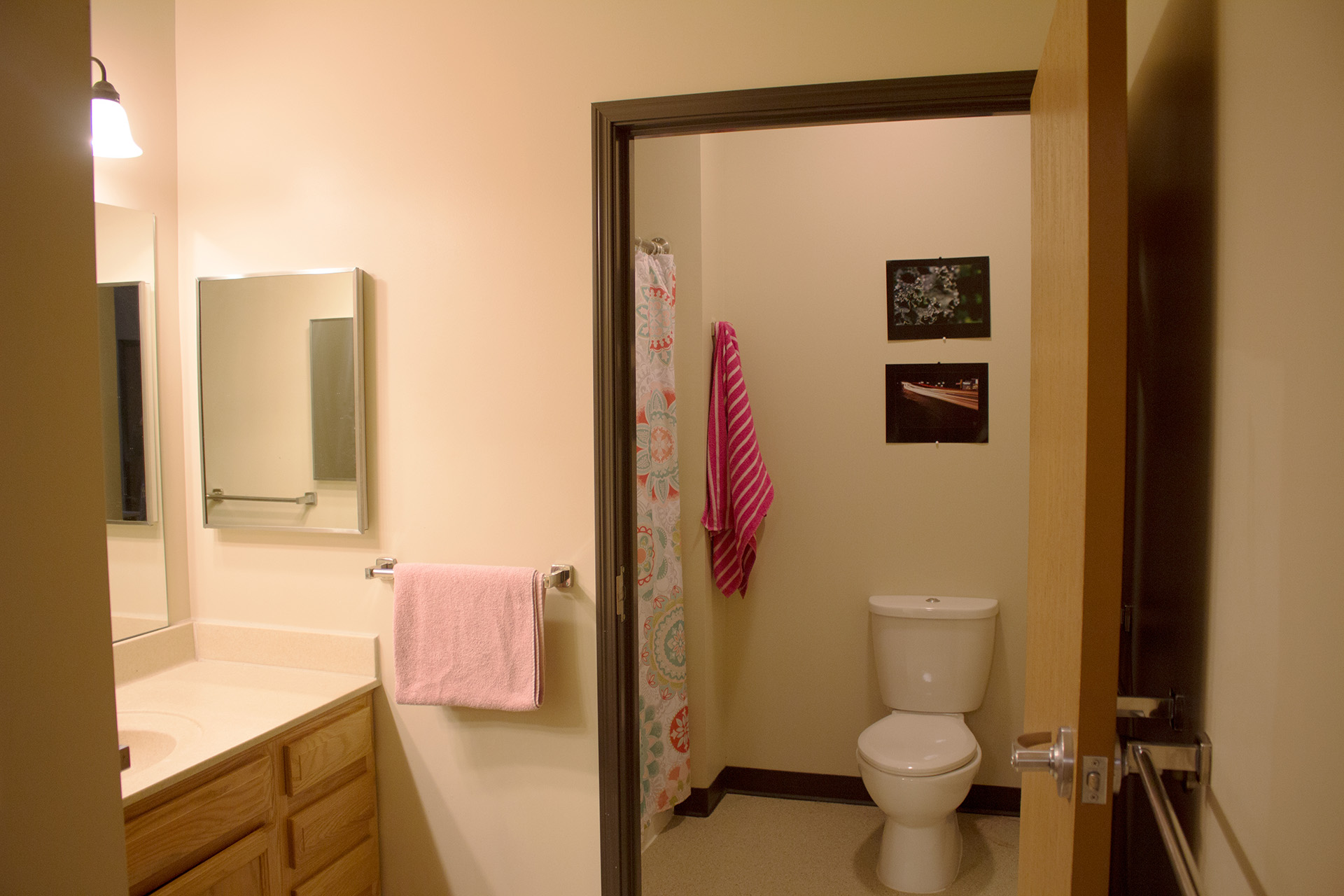 Security
Security is a top priority for SMC. Keycard entry is required for entry into the parking lot, buildings, suites and bedrooms. Each floor has a residential advisor, and each building has a professional housing manager available 24/7. All visitors must check in at the front desk. Campus is patrolled day and night by an on-site security officer and an extensive network of cameras. Learn more about campus security here.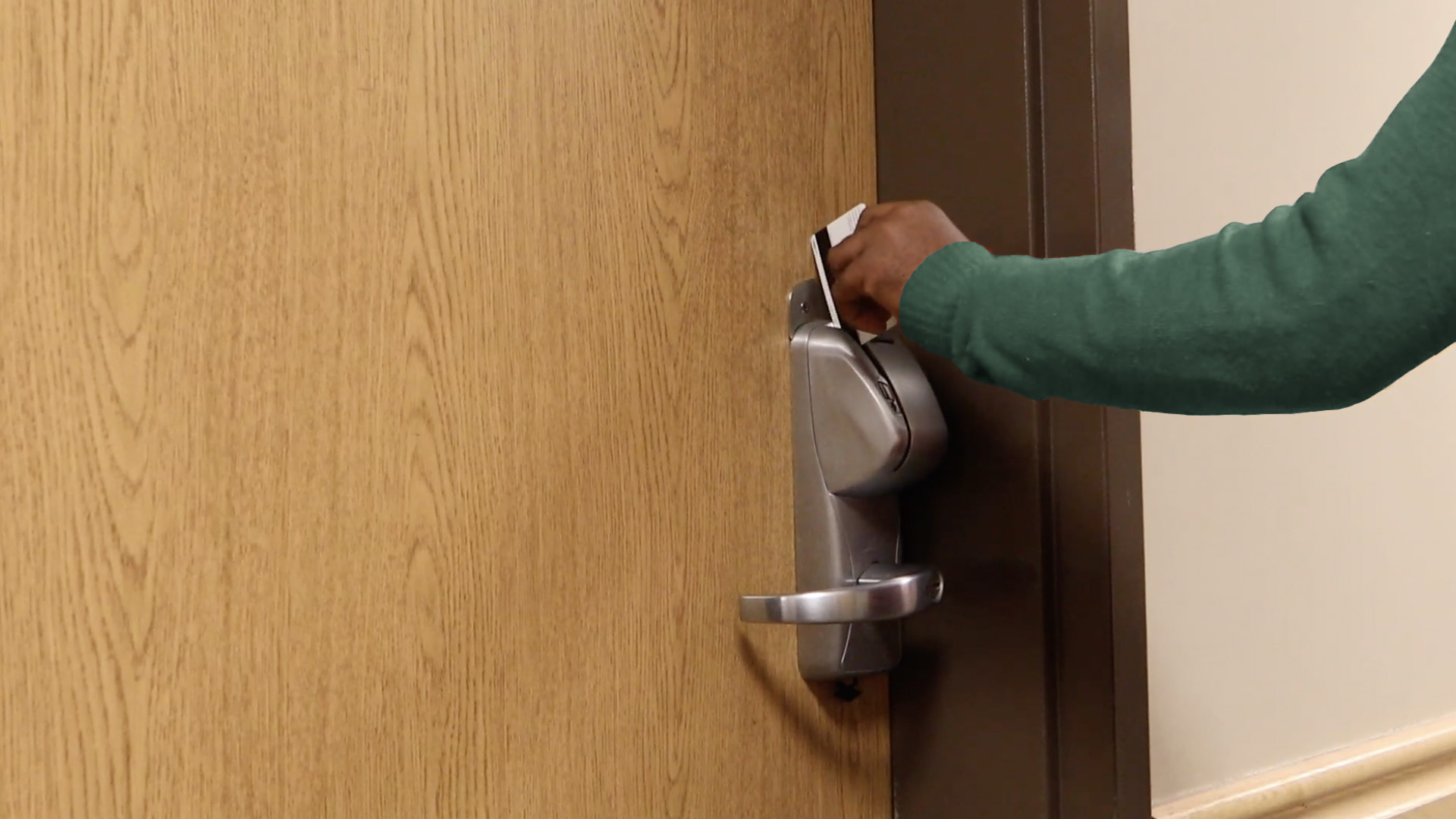 Lounge
A lounge area with a big-screen TV and a fireplace on each floor provides the perfect place to study with friends or host gaming tournaments.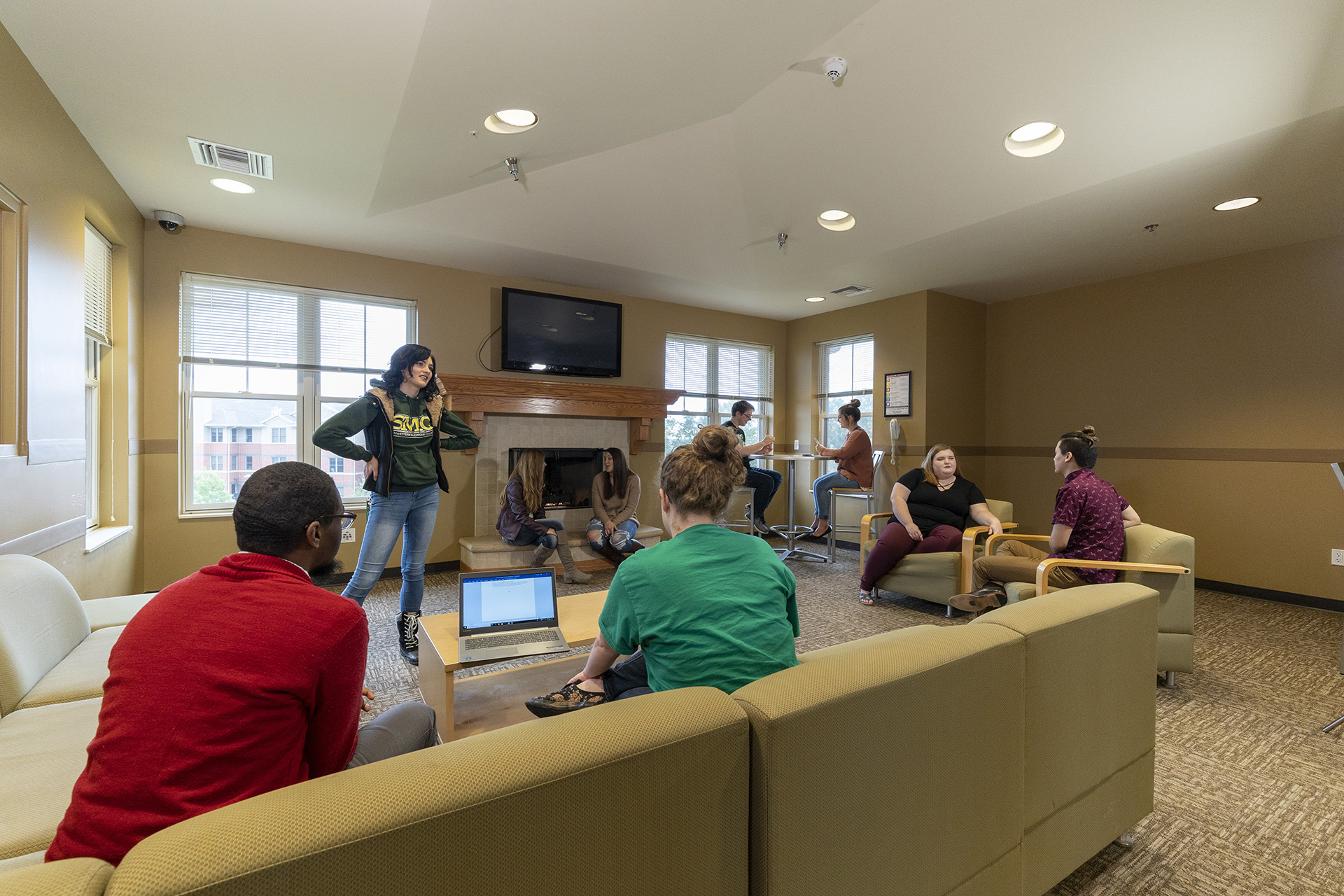 The Backyard
The three residence halls are connected by The Backyard, a spacious grassy area perfect for cookouts, volleyball, roasting marshmallows around the Fire Pit, or an outdoor movie with your new friends.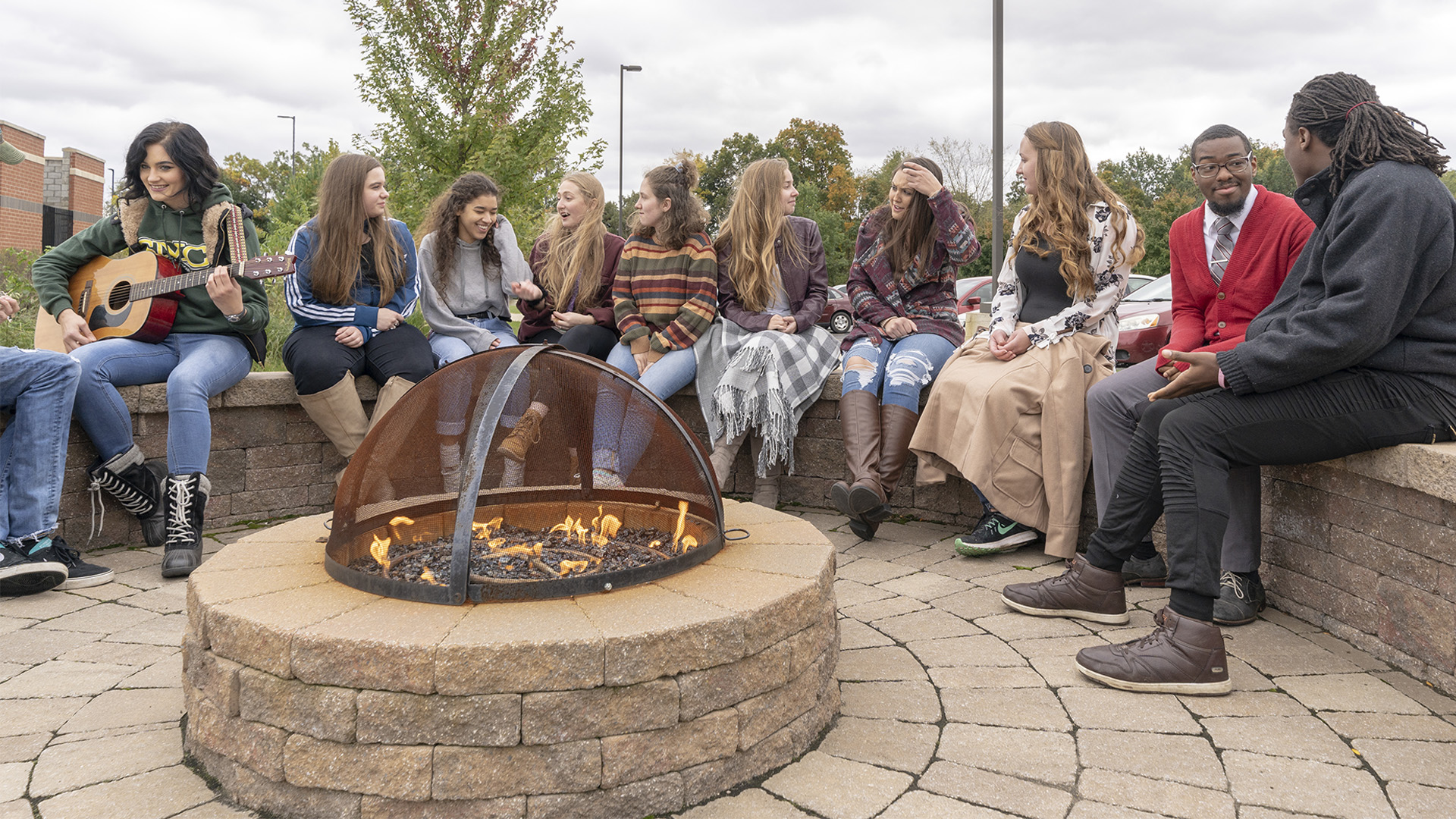 Other Amenities
Free parking
Wi-fi and cable
On-site laundry
Central air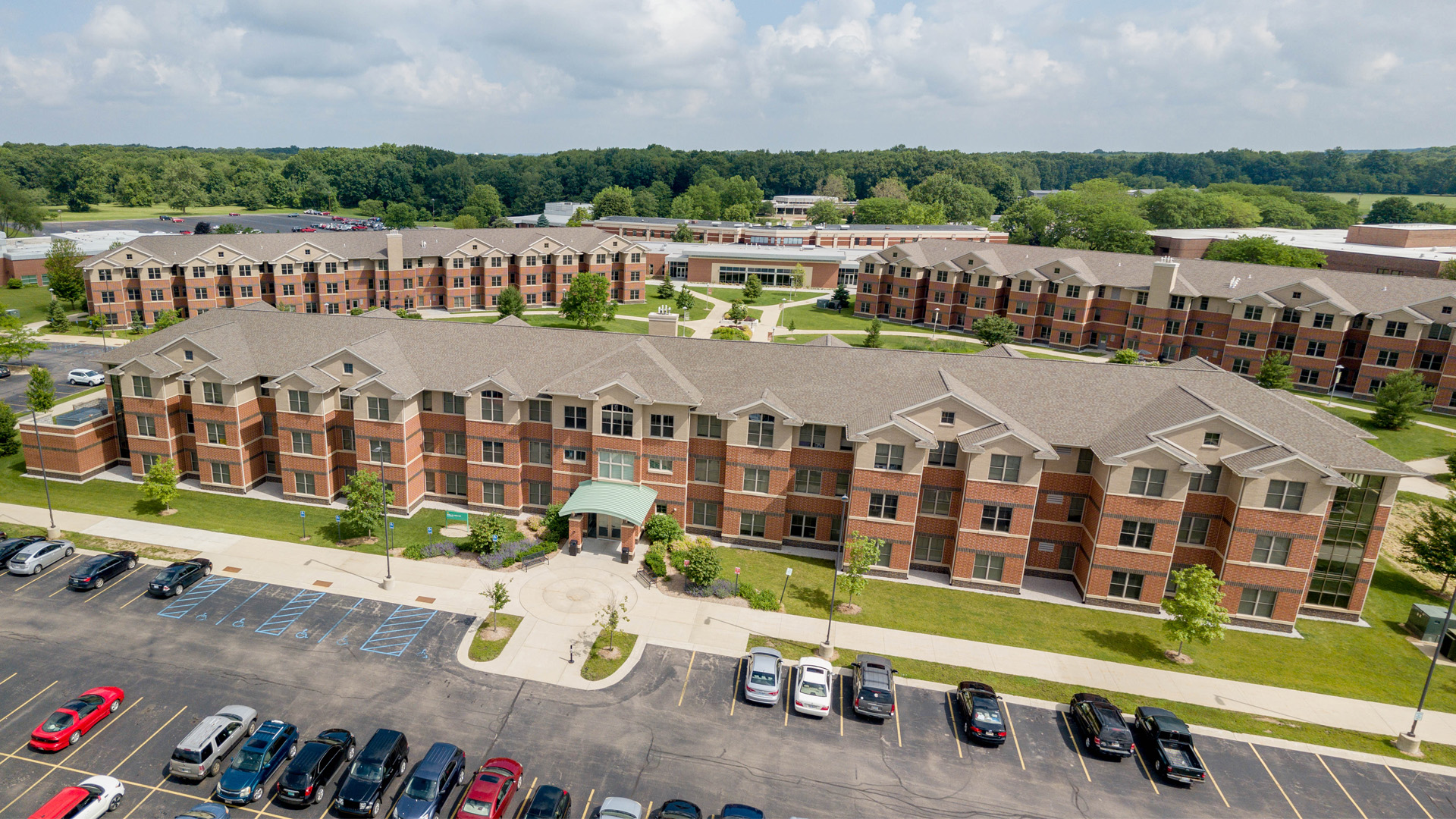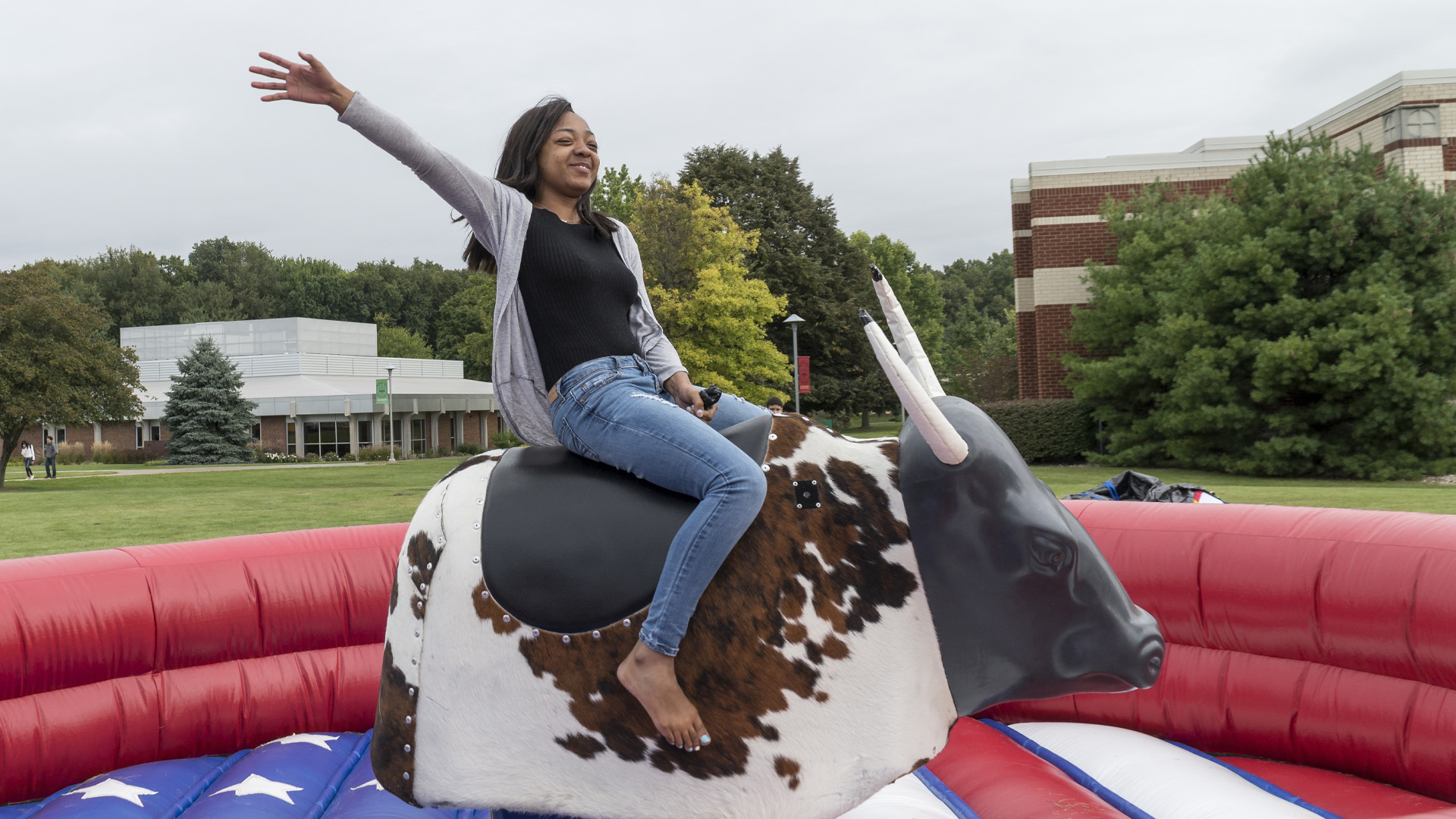 The preferred deadline is May 31 for fall housing or by January 1 for spring housing. Learn more about applying for housing at the link below.