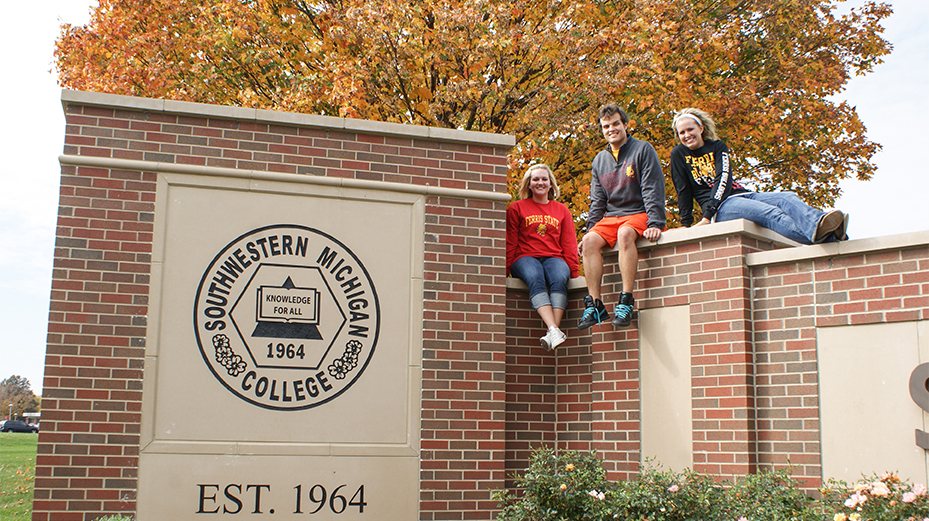 University Partnerships and Transfer Opportunities
Start Here. Go Anywhere.
SMC participates in a number of transfer programs to give you maximum opportunities to transfer to the school you want and fulfill your goals.
We also partner with universities to offer degrees and certificates on campus. Browse all the options below.
On-campus University Programs
Ferris State University
Earn a bachelor's degree on SMC's Dowagiac campus through Ferris State University. Many related SMC programs are designed to transfer into Ferris at SMC programs, saving you time and money. Learn more about Ferris at SMC programs here.
Michigan State University
Get Michigan State University's world-renown agricultural education at SMC! Earn a MSU certificate while working toward an SMC degree. Students who complete the MSU certificate at SMC receive preferential admittance to MSU. Learn more about Michigan State University programs here.
University Transfer Opportunities
Go-anywhere Transfer Opportunties
SMC participates in the Michigan Transfer Agreement and MiTransfer pathways to ease your transfer to Michigan schools. You can also transfer to nearly any institution nationwide. Learn more about how to transfer to universities here.
Indiana University South Bend Transfer Pathways
SMC has partnered with IUSB to offer transfer pathways in select programs. Complete the full first two years of your degree at SMC, then transfer to IUSB to finish a bachelor's. See the Indiana University South Bend programs here.