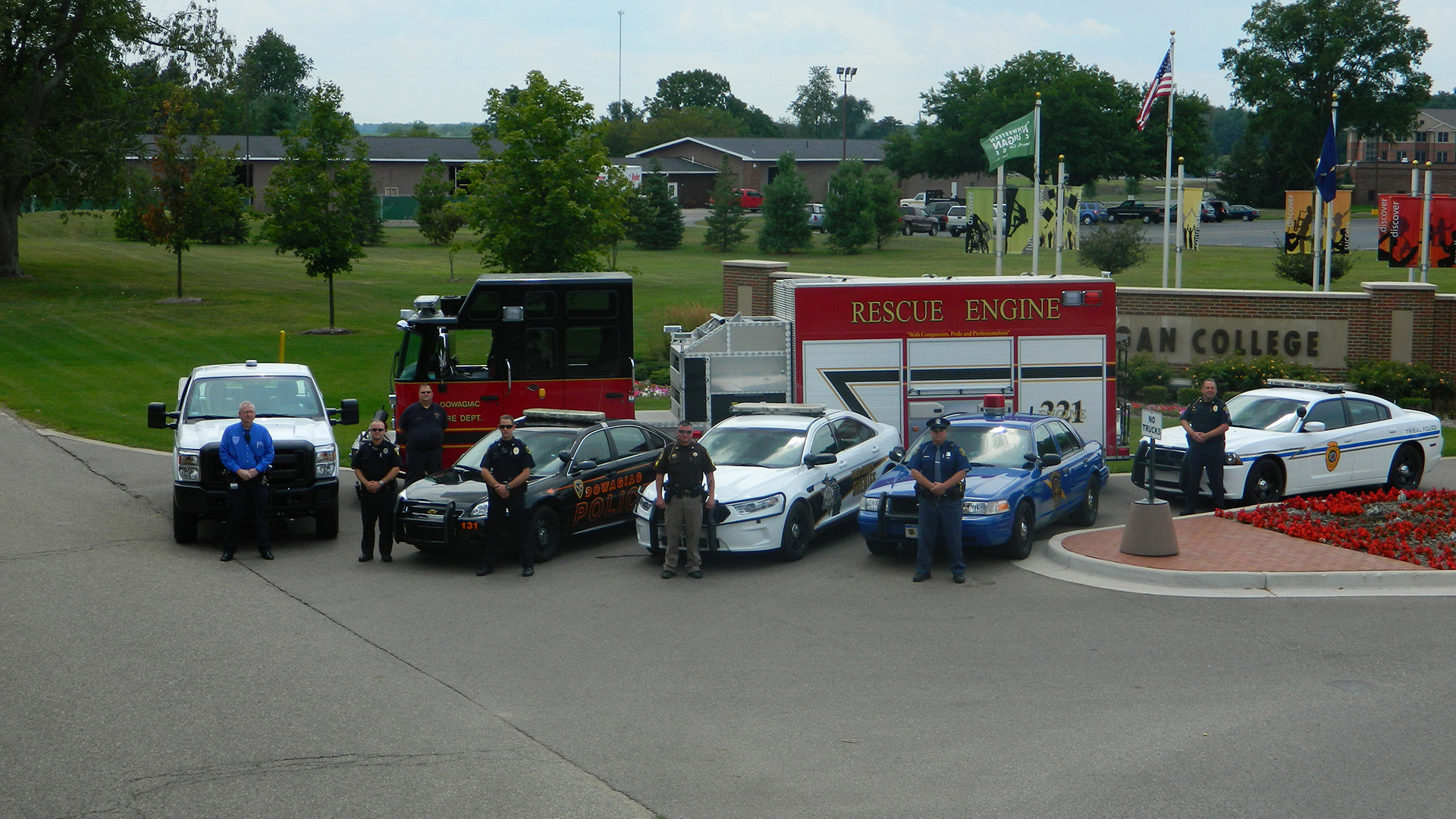 Security at SMC
Safety is a top priority at SMC, so much so that students ranked their satisfaction with our safety and security better than students at 98% of other community colleges according to a national community college benchmarking survey.
SMC has a number of security measures in place to give students, staff and parents the peace of mind knowing that campus is safe and ready to handle emergency situations.
Security Measures
Want to notify the college of a student conduct issue, any type of safety concern, or suspicious activity of any kind? Report it using the Cause of Concerns Report. Reports can be made anonymously through this form as well.
Non-discrimination and Title IX Contacts
FOR EMERGENCIES, DIAL 911.
Lyndon Parrish
Director of Security and Conduct
Title IX Coordinator
David C. Briegel Building, Room 2104
58900 Cherry Grove Rd.
Dowagiac, MI 49047
269-782-1321
titleix@swmich.edu
Dr. Katie Hannah
Dean of Student Development
Civil Rights Coordinator
David C. Briegel Building, Room 1104 A
58900 Cherry Grove Rd.
Dowagiac, MI 49047
269-783-2185
civilrights@swmich.edu
Jason Smith
Executive Director of the Niles Campus
Title IX Liason
Niles Campus, Room 1108B
269-687-5642
jsmith07@swmich.edu