Free tutoring, a full-service library, academic and career counseling—SMC provides everything you need to excel in college.
Learn more about all of our helpful student services below.
Have a general question?
Contact the Information Desk for quick help or to be directed to the appropriate department.
CALL: 800-456-8675
TEXT: 269-390-6270
EMAIL: info@swmich.edu
STOP BY the information desk in the David C. Briegel Building
---
First Year Experience (FYE)
FYE makes navigating your first year of college a breeze. They'll help you get started at SMC with New Student Orientation and help you stay the course with academic advising and resources to help you succeed throughout your first year.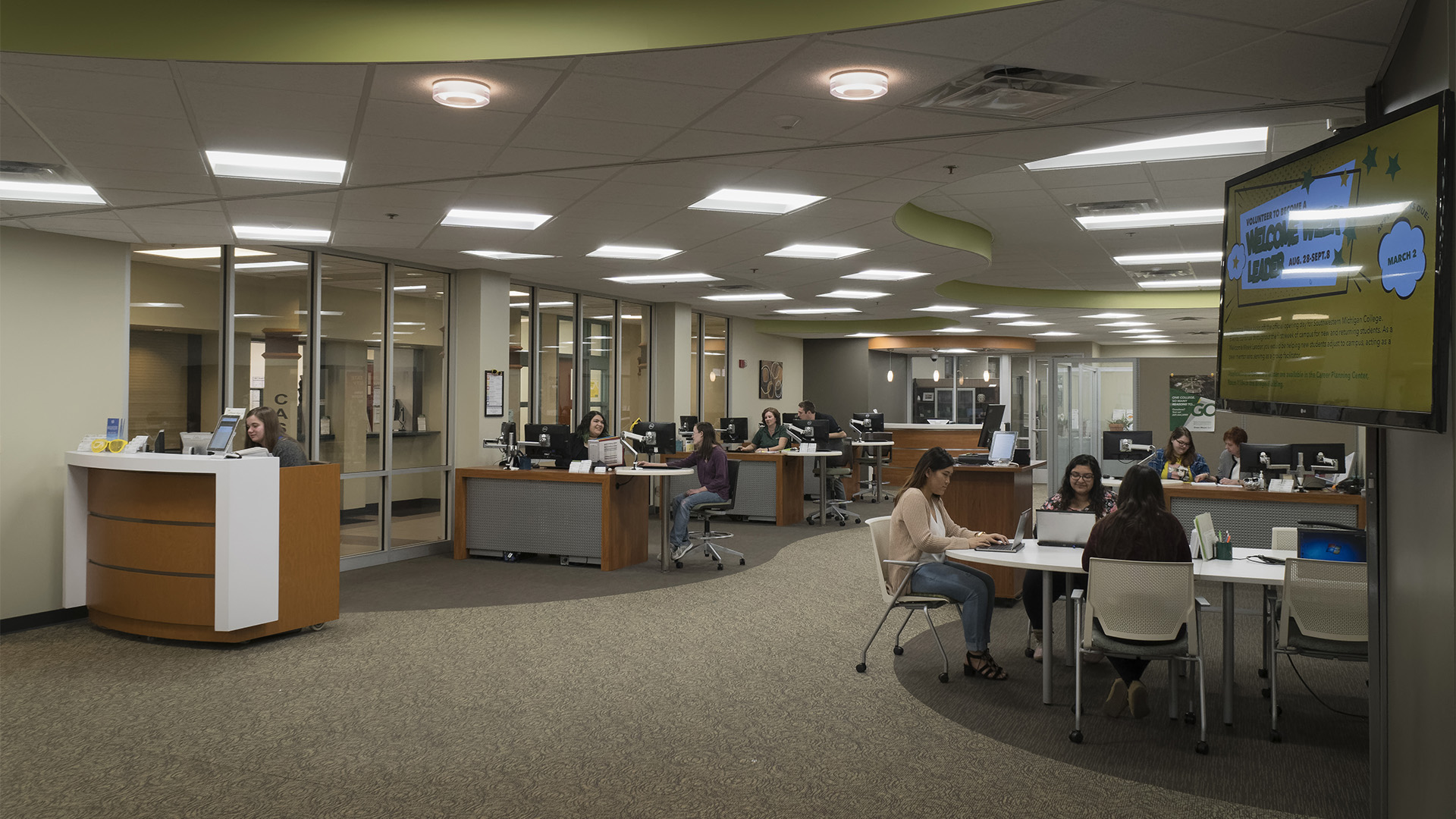 ---
Academic Advising and Resource Center (AARC)
After your first year, the AARC (pronounced "arc") becomes your go-to for advising, graduation planning, transfer planning, and more.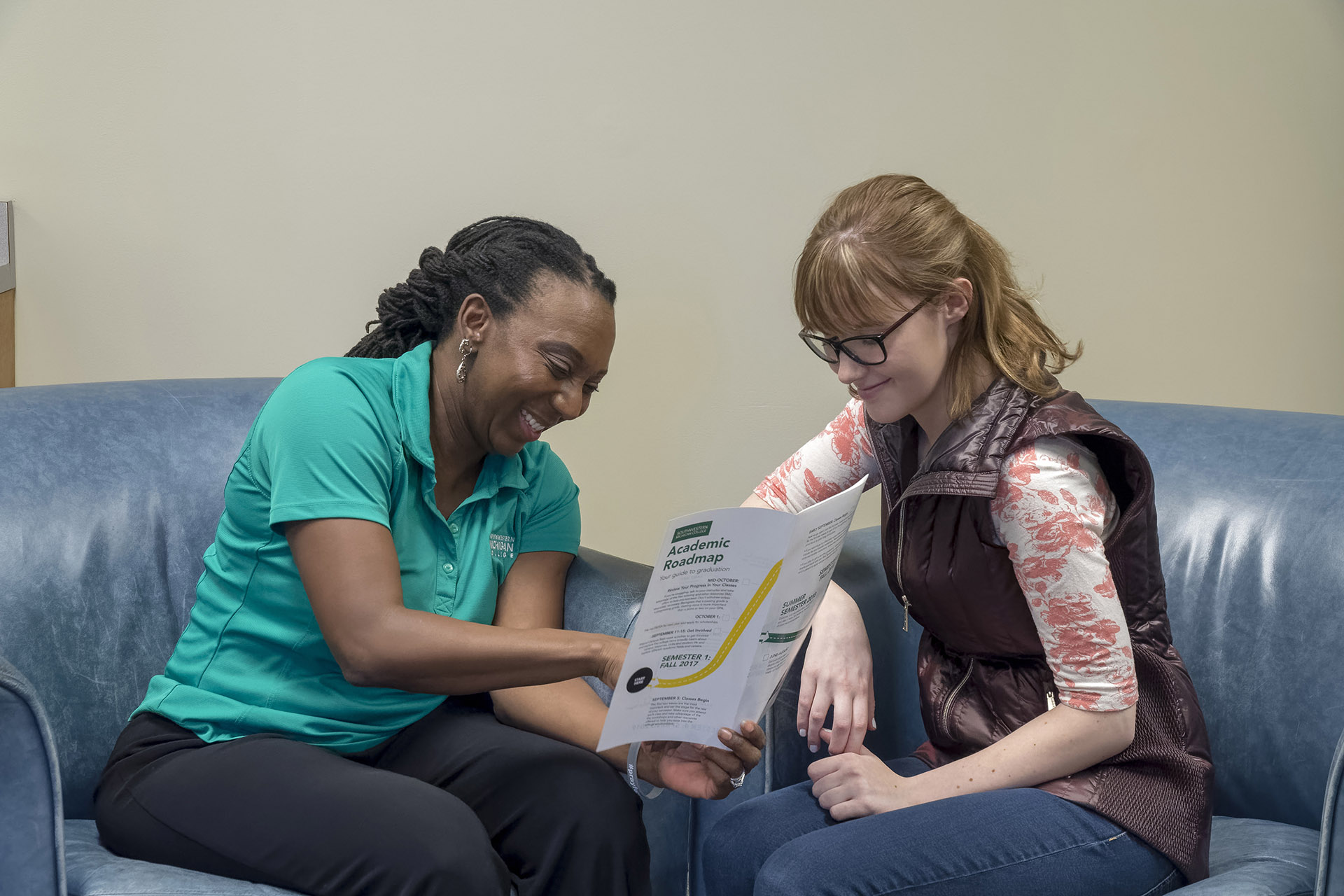 ---
Bookstore
The bookstore on the Dowagiac campus is where you can buy textbooks, SMC apparel and accessories, technology and other items.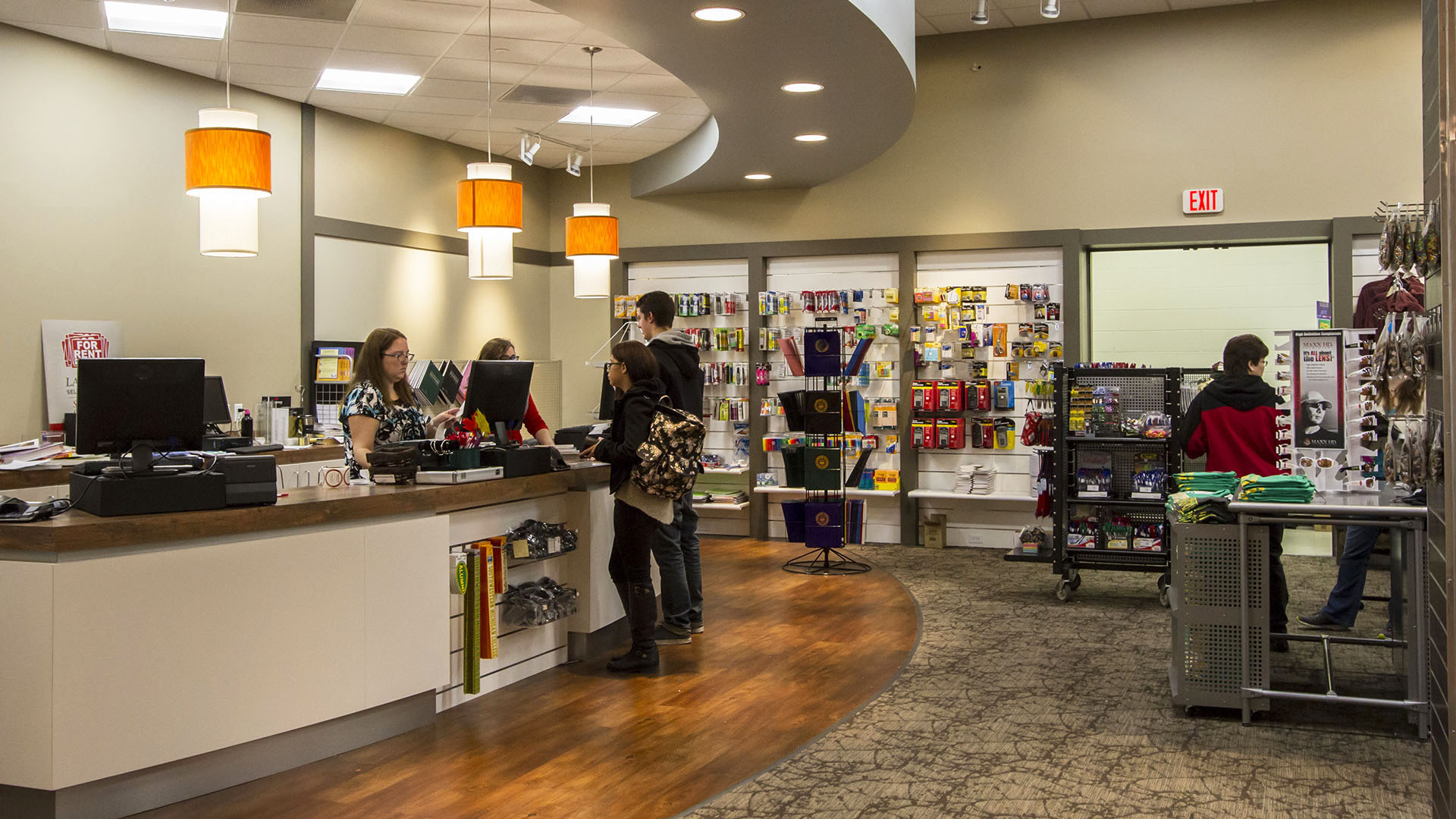 ---
Career Development Office

Located in the Academic Advising and Resource Center on the Dowagiac Campus, the office serves all SMC students. It provides resources and assistance as students pursue internships and full-time employment.
Find out more about SMC career development services.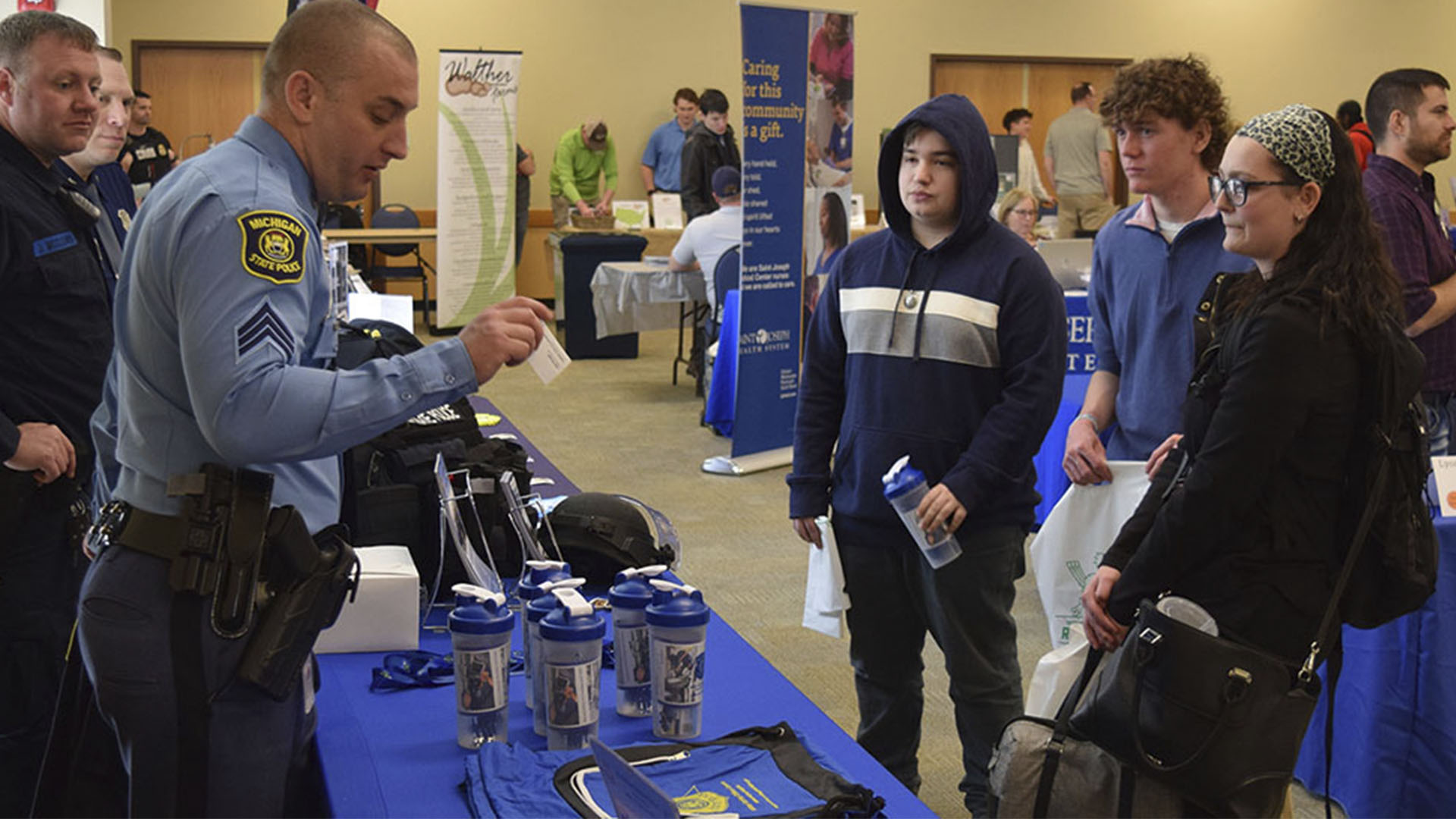 ---
Carole A. Tate Teaching and Learning Center
Struggling with a class? Need to brush up on your math skills? Get free tutoring and writing assistance--in-person or online--at the Teaching and Learning Center.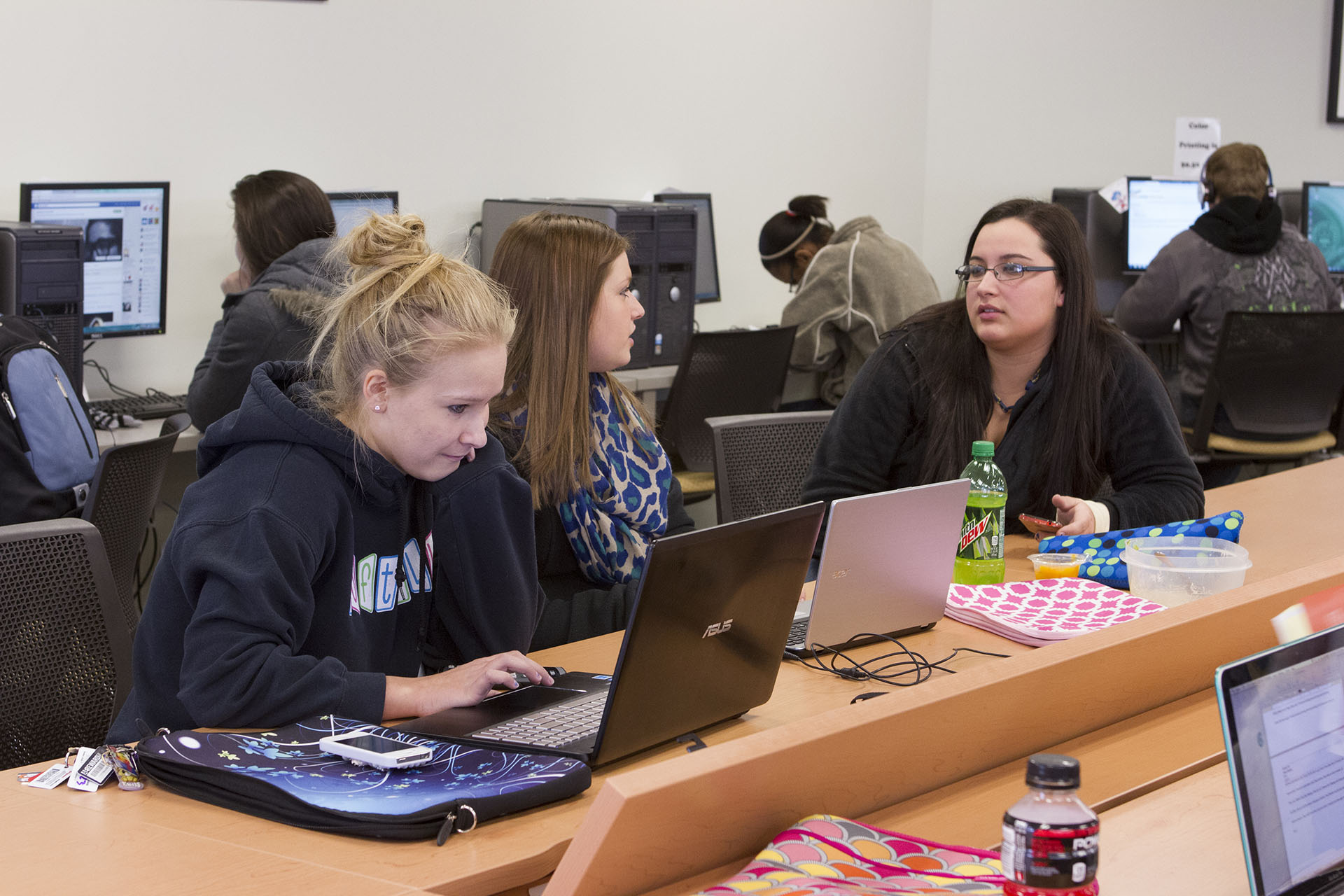 ---
Disability Services
SMC was founded on the principle of knowledge for all. Disability Services exists to fulfill that mission by making SMC resources accessible for those with disabilities.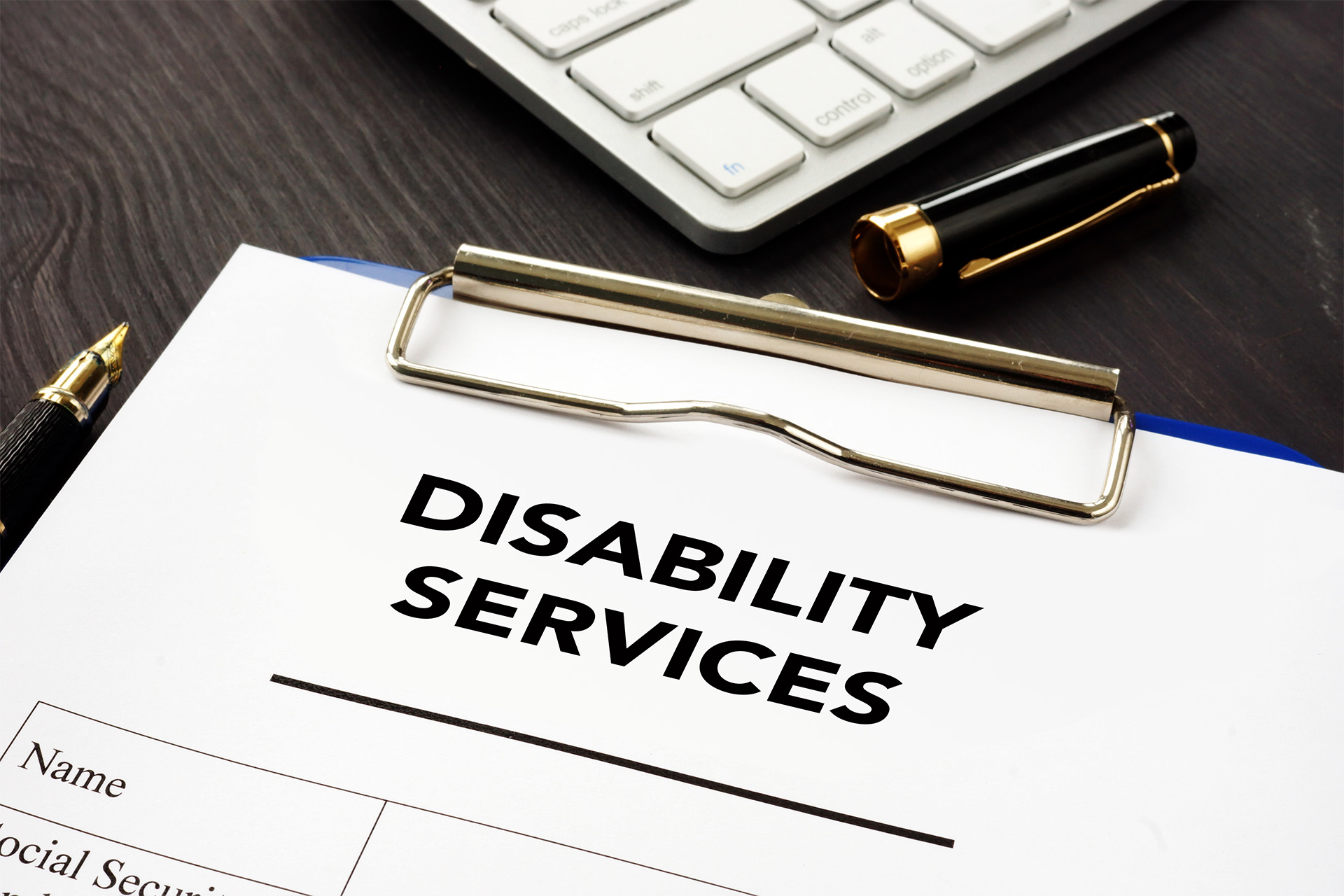 ---
Fred L. Mathews Library
The full-service library provides access to computers and printers. They also maintain a collection of the latest and best movies, music and books for consuming at your leisure.
---
Transfer Resource Services
Decoding university transfer guides can be tricky. Let us take care of that for you. Transfer Resource Services can help you choose a transfer school and select courses that will transfer there.
Read more about Transfer Resource Services.